Story of a Vagabond Nomadic Leather Necklace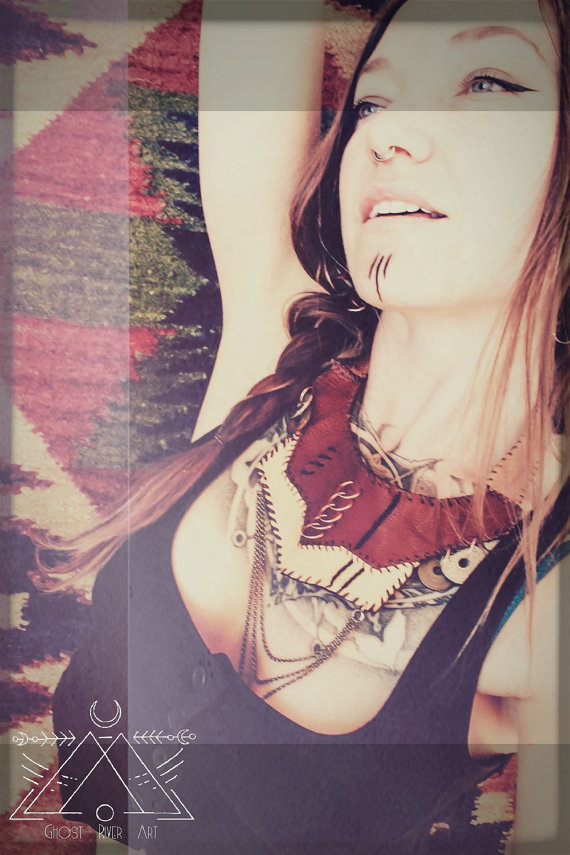 Story of a Vagabond Nomadic Leather Necklace
Story of a Vagabond Nomadic Leather Necklace
The necklace has been hand stitched and lined with suede. Three different Deer hides make up this piece, all a bit different in color. I have accented the front with black stitching, braids and copper rings - drops of delicate brass chain drape the front. I have also added antique Chinese coins that I found at a flea market some time ago, as side accents. There is a wooden button for necklace closure.
This piece has Old World charm and makes you feel as though you are a walking story of time.
<3
From end to end the piece is about 13 inches long - the main leather panel is 3 inches by 7 inches.
Made with love, intention and prayer.
<3
INTERNATIONAL SHIPPING: The price listed for international shipping is for shipping withOUT a tracking number. If you would LIKE tracking, please message me and I will adjust the shipping price to account for tracking.