Moon Shadow Leather Halter Top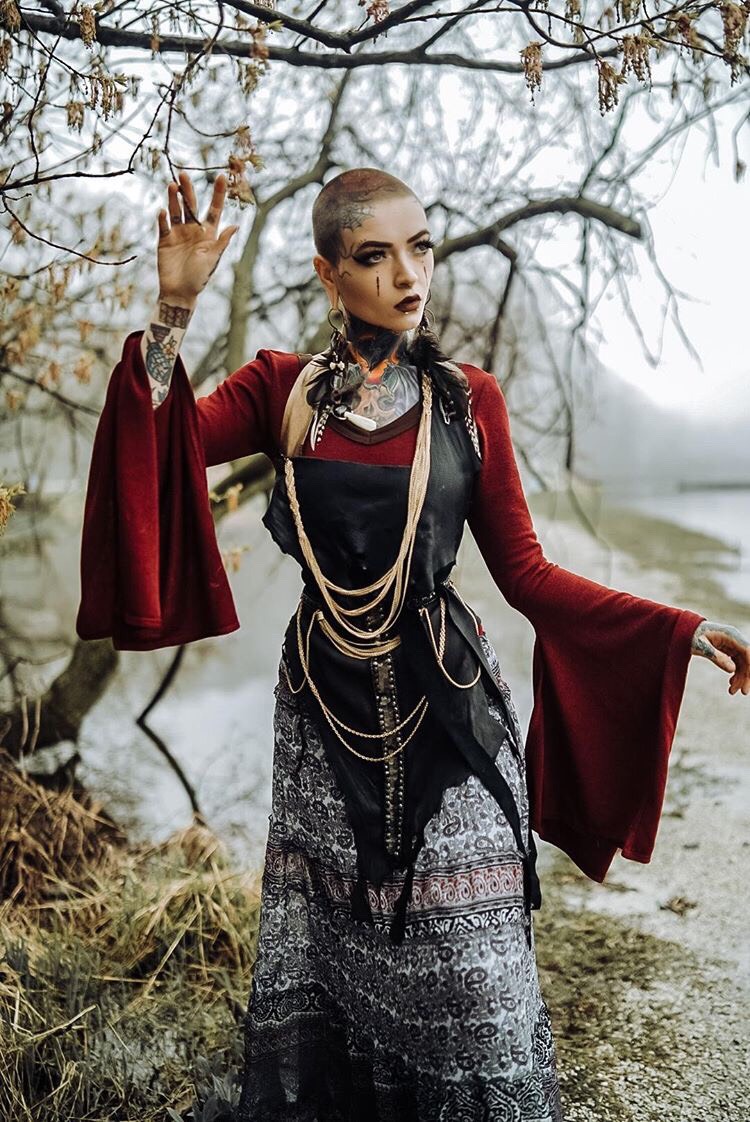 Moon Shadow Leather Halter Top
Created for the Deities and Demons Ball hosted by Alex and Allyson Grey November 2018
Pairs with Moon Shadow panel skirt and mohawk spiked headdress.
Hand stitched asymmetrical black Deer and lizard hide halter - sewn for a draped, distressed look. Comfortable and easy to wear - perfect alone or layered over clothing.
Accented by draping vintage chains..
Halter wraps around back of neck and buttons in front - waist has long ties to wrap around back, front, then tie in back.
One size - fits small-medium adult